Alta luminosità IP65 dell'esposizione di LED di perimetro di sport di alta scala impermeabile per il campo di football americano
Ultimate, Outdoor, Sports Display
FIFA Stadium Standard
Ampio angolo di visione
Veloce da installare e smontare
Frequenza di aggiornamento elevata per la videocamera dal vivo
Valutato all'aperto
Classificazione IP65 per anteriore e posteriore
Luminosità adatta regolabile per esterno giorno e notte
Luminosità del CD 5500-8000
Installazione rapida e facile manutenzione
Il design del sistema di blocco rapido garantisce un'installazione semplice e veloce
Anteriore e posteriore accessibili
Accesso rapido a moduli, cavi, alimentazione e caselle dati
Supreme caratteristiche elettriche
Colori vivaci e brillanti
Elaborazione del segnale a 16 bit, frequenza di aggiornamento 2500-4000Hz
Dati integrati e ridondanza dell'alimentazione per la massima affidabilità
Versatile design Dual Purpose
La rimozione della staffa regolabile a terra e del paracolpi di protezione può essere trasformata in uno schermo solido quadrato
Disponibile per sospensione a traliccio, impilatura a terra, montaggio a parete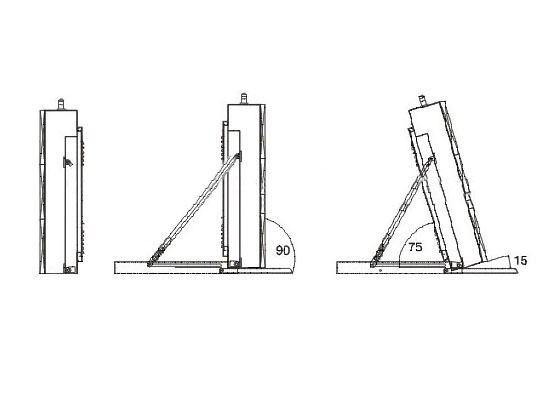 Descrizione:
Disegno di umanizzazione
Con la speciale maschera soft screen e la cover dell'armadio, può proteggere i giocatori dall'essere feriti durante la partita.
Struttura indipendente di supporto a terra, più stabile di quanto pensi
L'angolo della struttura di supporto a terra può essere regolato in base alle esigenze, per adattarsi al migliore angolo di visione per il pubblico e le telecamere.
Design a tre altezze ed eccellente effetto visivo per i video dal vivo
Elevata frequenza di aggiornamento fino a 4800 Hz, nessuna linea di scansione e patch colore da videocamera HD;
Elevata scala di grigi fino a 16 bit, rendendo l'immagine vivida e nitida;
Alta luminosità fino a 6500 nit, rendendo l'immagine chiara abbastanza anche direttamente al sole.
Elevato valore nominale IP adatto per l'uso all'aperto
Può essere utilizzato sia all'interno che all'esterno, poiché è equipaggiato con le più recenti tecnologie SMD e DIP per esterni. E grazie alla sua piena protezione IP65, è completamente impermeabile.
Connettore ad alta aviazione standard
I connettori professionali per l'aviazione consentono di collegare e scollegare più spine e sono completamente impermeabili. Assicura la stabilità e l'affidabilità dello schermo, specialmente in alcune occasioni importanti.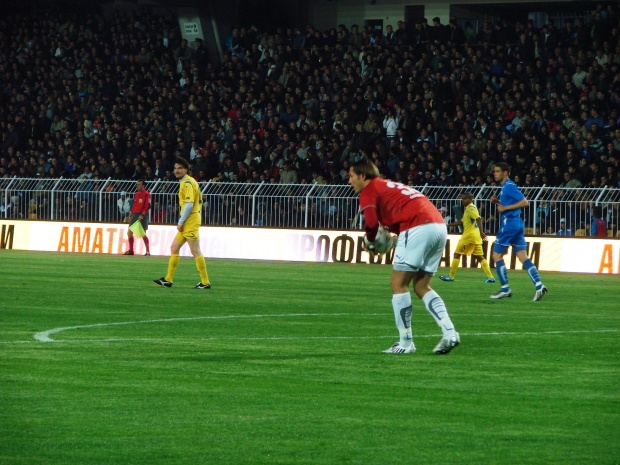 specifiche tecniche:
BSP-8

BSP-10

BSP-16

Physical Pitch

8mm

10mm

16mm

Pixel Configuration

SMD3535

SMD3535

SMD3535

Pixel Density

15,625pixels/m²

10,000pixels/m²

3,906 pixels/m²

Module Dimensions(W*H)(mm)

256*256

320*320

256*128

Panel Dimensions(mm)

1280*768*187

1280*960*187

1280*896*187

NO. Of Modules Per Panel(W*H)

5*3

4*3

5*7

Physical Resolution of Module(W*H)

32*32

32*32

16*8

Physical Resolution of Panel(W*H)

160*96

128*96

160*56

Panel Material

Aluminium

Aluminium

Aluminium

Single Cabinet Weight

70/50kg/m²

70/50kg/m²

70/50kg/m²

Processing

16bit

16bit

16bit

Colour Number

281 trillion

281 trillion

281 trillion

Contrast Ratio

2000:1

2000:1

2000:1

Average Power Consumption

360W/panel

360W/panel

360W/panel

Max. Power Consumption

900W/panel

900W/panel

900W/panel

Operating Temp/Humidity

-20℃-50℃/10%-90%

-20℃-50℃/10%-90%

-20℃-50℃/10%-90%

Storage Temp/Humidity

-20℃-50℃/10%-90%

-20℃-50℃/10%-90%

-20℃-50℃/10%-90%

Refresh Rate

>1920Hz

>1920Hz

>1920Hz

Brightness

>6500 nits

>6500 nits

>6500 nits

Horizontal Viewing Angle

160°

160°

160°

Vertical Viewing Angle

140°

140°

140°

Expected Lifetime

100,000Hrs

100,000Hrs

100,000Hrs

IP Rating

(Front/Rear)

IP65/IP54

IP65/IP54

IP65/IP54

Servicing

Front/Rear

Front/Rear

Front/Rear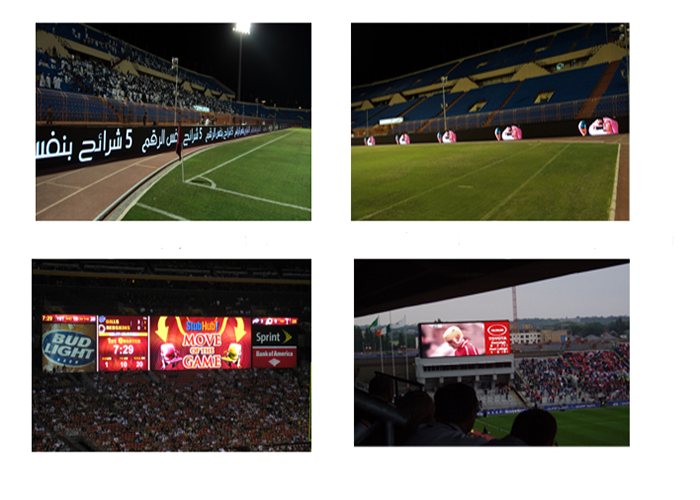 FAQ:
Q1. Posso avere un ordine di esempio?
A: Sì, accogliamo con favore l'ordine del campione per testare e verificare la qualità. Campioni misti sono accettabili

Q2. Per quanto riguarda il tempo di consegna?
A: Il campione ha bisogno di 2-3 giorni, il tempo di produzione in serie deve essere confermato.

Q3. Avete qualche limite di MOQ per l'ordine di luce a led?
A: MOQ basso, 1 pz per il controllo del campione è disponibile

Q4. Come ordinare?
A: Vi preghiamo di inviarci il vostro ordine di acquisto via e-mail o possiamo farvi fattura proforma sotto la vostra richiesta.
Abbiamo bisogno di conoscere le seguenti informazioni per il tuo ordine prima di inviarti PI.
1) Informazioni sul prodotto: quantità, specifica (dimensioni, materiale, tecnologia se necessario e requisiti di imballaggio ecc.
2) Tempo di consegna richiesto.
3) Informazioni sulla spedizione: nome dell'azienda, indirizzo, numero di telefono e fax, porto di destinazione.
4) Dettagli di contatto dello spedizioniere se ce ne sono in Cina.

Q5. È corretto stampare il mio logo sul prodotto?
A: Sì. Si prega di informarci formalmente prima della nostra produzione e confermare il design in primo luogo sulla base del nostro campione.

Q6. Offrite garanzia per i prodotti?
A: Sì, garanzia a vita su hardware.
Accessori GRATUITI che offrono una volta ordinati i nostri articoli.
Vi preghiamo di contattarci ogni volta che si verificano problemi e vorremmo fare del nostro meglio per aiutare.


Elenco prodotti : Display LED perimetrale